With our devices for measurement technology for gases and extentions complex measuring problems are solvable. According to your requirements we offer precise measuring turbine gas meters for custody transfer or industrial measurement.
PTZ-BOX 5.0
Electronic Volume Corrector
Accurate conversion of volumetric, energy and gas flow rates under measurement conditions to standard conditions with access to all relevant compressibility calculations - suitable for all common gas meters, conforms and is approved according to 2014/32/EU (MID) and 2014/34/EU (ATEX) for installation in explosive hazardous zones 0, 1 and 2.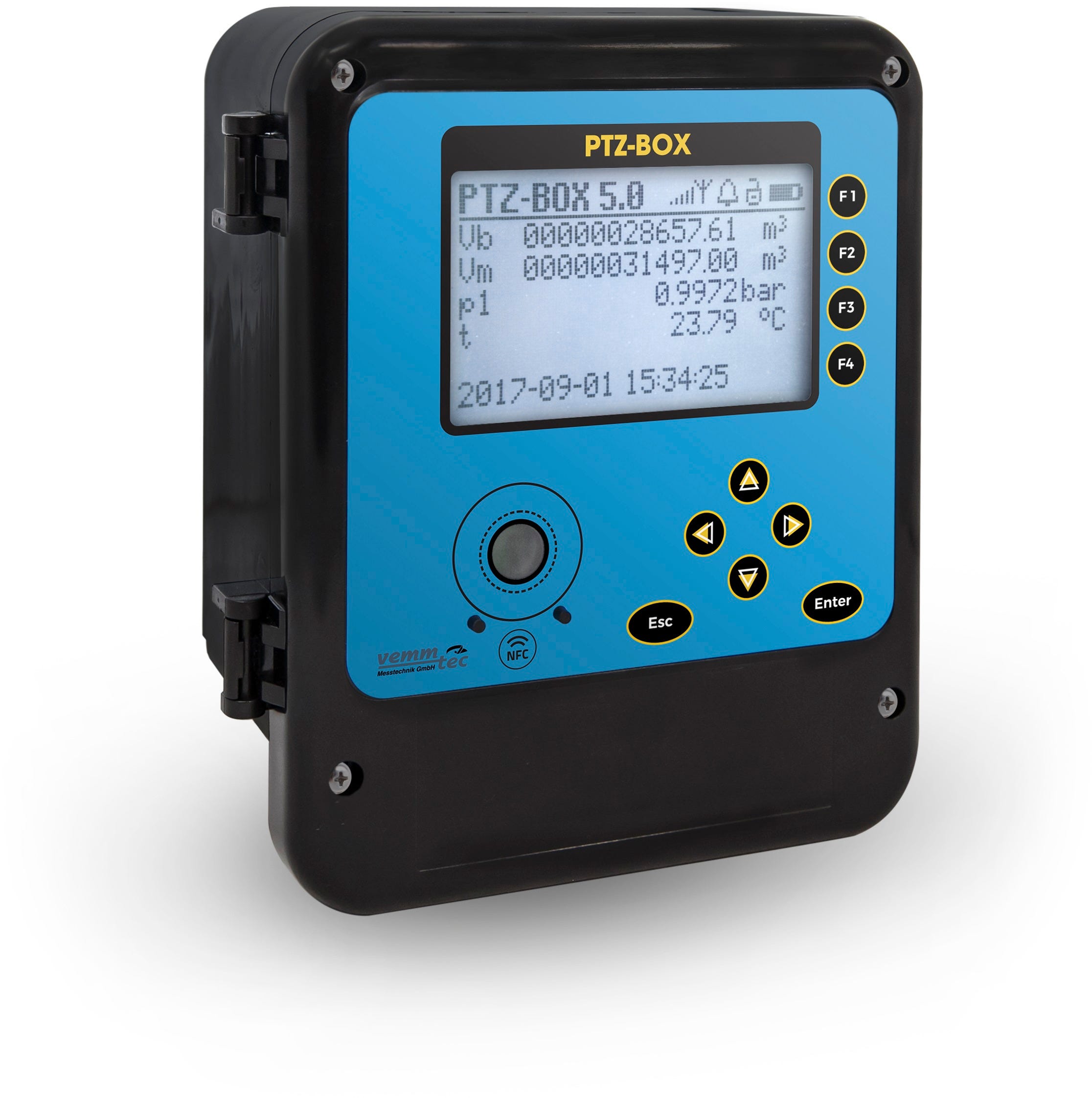 vemm tec Messtechnik GmbH
Please include in your enquiry at least specification or requirements as follows:
- Quantity
- custody transfer / in-house measuring / other
- required approvals
- end destination
- pressure range
- country-specific base temperature and base pressure, preferably in [°C] or [bar (a)].
- compressibility calculation, if necessary with gas configuration
- data readout via infraread, interface RS-485 or optional 4G-modem
- specific requirements like high frequency pulse input from gas meter, output of an analogue 4...20 mA signal, mouting on or near by the gas meter
Download of Documents and Certificates